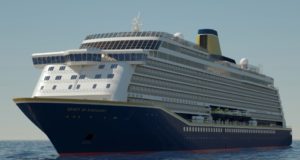 Saga Cruises' first new boutique small ship, Spirit of Discovery and has cruises on general sale including those with Jools Holland appearing live at his club on board, The Club By Jools. SAGA have also announced a second new ship which they imply will also have a club by him. The Spirit of Adventure and Cunard announcing a new ship too. The business has gone astronomical.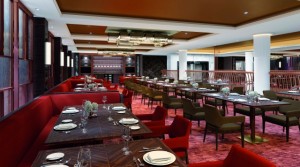 Launching summer 2019, her luxurious, world-class design heralds a new era for Saga Cruising. She is being built at Meyer Werft in Germany alongside the Iona and ships for Aida and Royal Caribbean. Here we feature the first in a series of films on her building. The steel cutting ceremony. The ship number is S-714. She is the first ship to be built in the Meyer Werft smaller yard since 2013 and that is because she is a new boutique ship, against the trend for larger family ships.
Join your favourite ship's CHAT & COMMUNITY on Facebook – click here to see CRUISE FLEETS CRUISE DEALS CRUISE GREECE MED CRUIS
In July 2019, after sailing out of Dover for her maiden sell-out cruise around the UK, 'A British First', Spirit of Discovery will begin a season of action packed cruises.
SEE CABINS – DECK PLANS – and look and book a cruise on the discovery – SAGA PAGE – click here
Guests can choose from sailing transatlantic to spend Christmas 2019 in New York, island hopping around the Canaries, a foodie voyage around Spain, seeking out the stunning Northern Lights over Norway and many more exciting adventures. While those looking for a shorter getaway to try the new, luxury ship are also spoilt for choice, with a choice of mini cruises to France and the Channel Islands.
Look and book. Look at the ship on the SAGA web site and check availabilitySAGA Spirit of Discovery to have first Jools Holland night club at sea THE CLUB BY JOOLSSAGA SHIPS – ADULT ONY – OVER 50's JOIN THE CHAT HERE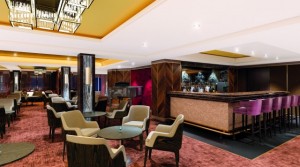 Cruising has become a boom industry and new ships are being built everywhere in all shapes and sizes and with new technology to be more eco green and better to sail. Saga have two ships being built at Meyer-Werft shipyard in Papenburg, Germany. Being SAGA's biggest ship to date, the Spirit of the Discovery will offer widest-ever selection of restaurants. The Grand Dining Room or any of the speciality restaurants will include in a choice of house wines, tips and service charges as inclusive with the food. The Verandah Grill will see the chefs on show cooking in the evening to add a touch of theatre. East to West will pamper to the great enthusiasm British passengers have for Asian food, and Coast to Coast will be a modern sea food dining experience.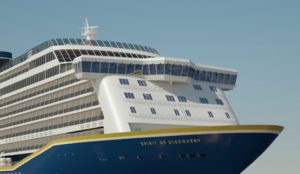 The Living Room is a lunge wine bar, there will be a spacious library, spa with indoor pool and the theatre and entertainment will be state of the art. The build team and so much more information is on their own web site. Click here. In the mean time check out the latest deals from SAGA cruising on their two very popular ships.
Andy Quill, SMC's managing director who has over 25 years experience of large scale designs says, "I think people are going to be surprised with what SAGA will deliver with this ship, expect the unexpected!"
We thank SAGA for supplying these artists impressions we can share with you.
If you enjoy seeing more about the entertainers you see at sea, then take a look at our show cast! Here is our growing menu of those who work at sea.
CRUISE INSURANCE THAT EVEN THE CRUISE SHIPS SELL, AND WE ADD NOTHING ON, JUST CLICK HOLIDAY EXTRAS – OR OUR BLOG

Check out some of the great Cruise Routes, our concise films of what a ship offers when it takes a specific route. These are typical routes but we do have films to help cruisers on every popular cruise destination in the world.
Want to look around the ships, take a look at our ship tours.
If you are new to Doris Visits Cruise TV then welcome, we invite you to comment at the end of our blogs, and ask you for follow us on here on www.DorisVisits.com and like us on Facebook and follow us on Twitter and subscribe to our YouTube Channel to get the best from us. We are always looking for a social media persons to help us expand so drop us a line anytime at press@DorisVisits.co.uk PLEASE SHARE
Holiday Extras, car parks and Cruise Insurance