Genoa is a regular Mediterranean Cruise stop
Genoa is a port with an eclectic city of secret beauty displayed in its daring architecture and frescoes found in some almost forgotten noble palaces.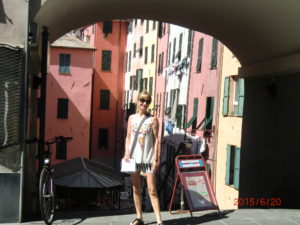 Genoa is the capital of a region called Liguria which is on the coast in north west Italy. Famous for its pesto, which originated from this region, there are many cafes in the labyrinth of narrow alleyways in the old city.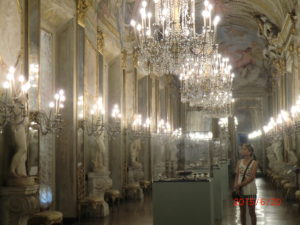 In the centre is the Piazza de Ferrari, with the iconic bronze fountain and the Teatro Carlo Felice Opera House and the Palace of the Doges. Some of the other main sights here include the beautiful black and white striped St. Stefano Abbey and St. Lawrence Cathedral, with its bare medieval style.
GAME OF THRONES TAKE ON DUBROVNIK OUR ANGELS & DEMONS TAKE ON ROME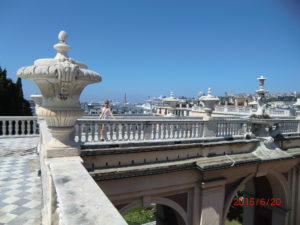 One of the most charming areas of Genoa is the district of Via Garibaldi. Dating from the mid 16th century, it was designed to accommodate Mannerist palaces of the cities most eminent families, including Palazzo Rosso, which is now a museum. This is a city you can wander around easily and discover almost forgotten palaces and homes of real art, some in need of renovation and help. Sometimes it is hard to find the person selling the tickets. The further you get away from the area near the port the more attractive it gets. Aim for the square.
WHAT TO PACK CRUISE DEALS MARRIAGE AT SEA
Often the next stop after Genoa is Monte Carlo, click here for the page.
You can also get to Southampton Cruise Terminal by coach so, so cheaply have you ever considered it? If you have never cruised, and we are mainly a cruise site, then click here to see how to look at what cruising is.
GROUP – Cruise the Mediterranean Chat – New Group, be one of the first to join and start a thread on your forthcoming or past cruise by number – – CLICK HERE TO SHARE & CHAT

DORIS VISITS COMPARE CRUISE DEALS BOX takes you to a variety of deals and explains how they are all found.
Marella Cruises Cruise Chat – share your experiences, reviews, pictures, films and help others with their questions. JOIN THE CHAT GROUP There has yet to be a book written in the Solo Cruiser series that is based around a mediterranean Cruise, but we here that one is being planned and that it takes place on a Strictly Come Dancing Cruise. The 4th book based in Florida and the Caribbean is due out early 2018. For now, if you have not read them, like in 50 Shades you might skim through the raunchy bits, but they are great cruise books with good stories. It never seems to work out the way it should though. Follow author Sally Katz by clicking her name and then on the author page on Amazon, click follow. Then as she releases a new book your are informed.