The photography ban in Catherine Palace has been lifted and you are free to film. We understand that they sometimes impose a ban on the Amber room, but that was not there when we were. So, the whole palace interior is filmed, the legendary Ballroom and the Amber Room. This film covers all the first floor front rooms that most people see on an organised tour. This is one of the gems of Russia, if not the gem. Look first description afterwards. Great film of a really great and special tour, but not one for wheelchair users to be happy with. Access might be allowed, but is very limited and someone will have to carry your wheelchair up the stairs and you will have to walk up the stairs.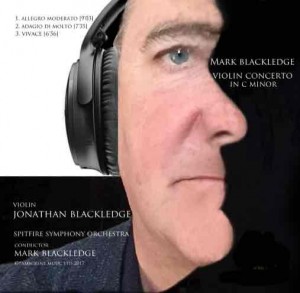 The music is Mark Blackledge, our resident composer who has composed the score for many movies, most of ours. He has also worked for Disney and many other TV shows. This is the last 5 minutes of his Violin Concerto – Moderato, a sub nine minute first of three parts of a private work he has allowed us to use. The Violin solo is played by his brother Jonathan Blackledge. Mark also did the music for our Status Quo movie made for Universal, Bula Quo shot in Fiji.
Find your ship's chat site + share your pictures + experiences to help others
More than 100 kilograms of gold were used to gild the sophisticated stucco façade and numerous statues erected on the roof, and it was taking 5kg a year in upkeep due to rain and weather so you will see the façades are now painted yellow. Inside it is a different story, it reeks of opulence. Catherine I of Russia started the residence in 1717, by hiring German architect Johann-Friedrich Braunstein to construct a summer palace for her pleasure. It was modest by todays version. Empress Elizabeth order the expansion and changes in 1733 but was still not happy. She order it to be demolished and in 1752 had this Rocco style palace started. Construction lasted for four years. The German family, who used a German architect, had the German military rage it during WWII. This is a spectacular place, once lit by thousands of candles. Take a look.
ALL THE BALTIC DESTINATION GUIDES Take a look around Doris Visits and get more out of your cruise research – guides, tours, cabin tours, ship tours, news. AARHUS COPENHAGEN FREDERICIA GDANSK GOTHENBURG HELSINGBORG HELSINKI KALUNDBORG KIELE KLAIPEDA MALMO OSLO RIGA SKAGEN ST PETERSBURG STOCKHOLM TALLINN TRAVEMUNDE VISBY WARNEMUNDE WARNEMUNDE
I know we feature author Sally Katz books a lot but they truly are cruise books. Each of the three books happen on an ocean cruise and the second novel Perfect Storm takes place on a Baltic Cruise and Violet the main character ends up going to, the running from a masked ball in the Ballroom of the Catherine Palace. Having now been there we can assure you it is all accurate – the description, not the story!
This novel has a murderous disaster in the Baltic ! Violet was a passenger and has now found work on the ship in marketing and as an older model. A shock lease of life at her age. The novel that takes place on a Baltic Cruise, life isn't that easy! Action romance on a cruise with adult themes. Follow author Sally Katz by clicking her name and then on the author page on Amazon, click follow. Then as she releases a new book your are informed.Find your ship's chat site + share your pictures + experiences to help others