I am not sure I have ever seen so much seafood as in the market of this fishing village. Sihanoukville sits on the southern coast of Cambodia and is also known as Kampong Saom. It is renowned for its long white beaches, fringed by pine trees.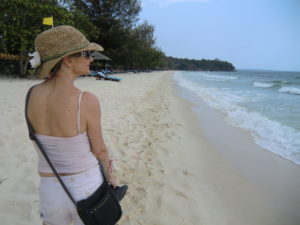 The adventures you can take range from horse riding on the beach to Fun Buggys which may lead you to a dip in the Kbal Chhay Waterfall.
Many lazy hours can be spent on Sihanoukville boat tours, relaxing in the sun and gazing out to the nearby Gulf of Thailand, but if you are on a cruise ship that may not appeal.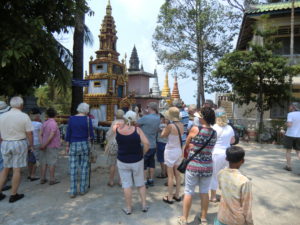 As the town is so near with little to see you can opt to see the town in the morning and use either a tour or local taxi (they are plentiful and very cheap) to show you the area in the afternoon.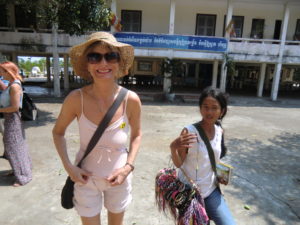 We walked the town and then took a tour which was to a local temple, a school then a beach. We did not have the film crew with us so the shots are grabbed from a camera phone this time.
Cruise Doris Visits Subscribe. Thank you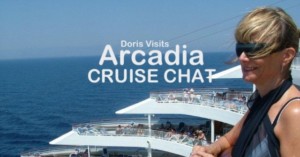 This visit was on the Arcadia's world cruise 2016. The Arcadia is one of the ships that in January heads off on a circumnavigation of some kind every year. Here is the next one.
The Oceana and the Black Watch are other ships that take a long cruise each year.