We have just come back from St Lucia, but hiked through the rain forest on a ship excursion. In St. Martin, we climbed up to the fort, as we did in St. Kitts to reach the Fortress though the climb was different. You can find yourself walking anywhere, but on a A Baltic cruise you might find yourself walking everywhere. A Baltic Cruise is history from start to finish as your ship stops at many cities that were part of the Hanseatic Trading League, sound familiar, that started in the fifteenth century. You will want to walk around Tallinn, explore as much as you can of St Petersburg, leap from chocolate shop to chocolate shop in Bruges, high on sugar and coffee. But your feet will need consideration. The streets are often cobbled and flip flops are often a dangerous choice but you still want your feet to be cool and comfortable. Trainers can often become hot and smelly. Keep your trainers for the gym and invest in a pair of comfortable mesh slip-ons. Also if it rains your feet will have more protection than open toed sandals. Also carry a box of sticky plasters for wounds and sores! It shows that even in the Caribbean some planning needs to be done.
JOIN THE NEW CUNARD CRUISE CHAT GROUP ON FACEBOOK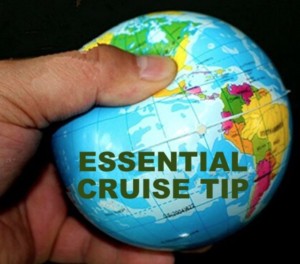 Another essential item on a Baltic cruise is a light waterproof that you can fold up and put in your bag if the heavens open. Copenhagen, in particular, is very unpredictable and prone to showers. But it is often very warm and the last thing you want to do is carry a heavy raincoat around. Take a fold-up umbrella and your waterproof, job done! You are good to go. Enjoy! Make sure you check the returns policy on anything you buy. The products below are just suggestions for you to think about. Also you may want to check out our blog on cruise tips and what to pack.
In Copenhagen they have a free walking tour.
The great thing about having you all out there is the suggestions and feedback. Our ladies were saying they like the height and miss it in flat shoes, so one of our readers found these. Shame we couldn't find them for men.

And if Stockholm is on the tour, then there might be an Abba night, even if you are the only one. Check our Stockholm page for ideas.
Cruises to the Baltic next year are filling fast, we are already on Britannia B818. Britannia B818 for June 2018 is already pretty much sold, be quick! There is also Azura A815 for June 9th 2018 and Arcadia J808 on 8th July and Arcadia J811 on 17th Aug 2018. But there appear to be fewer Baltic cruises available in the first half of next year. Most of the operators below will offer this wonderful route.
While on YouTube please also subscribe to Doris Visits.
Click here for the special CARIBBEAN SEASON destination menu. Each major Island and Caribbean Season Destination has a guide or film about the tours here !

Clicking the DORIS VISITS COMPARE CRUISE DEALS BOX takes you to a variety of deals and explains how they are all found.
CHAT GROUP – Cruise the Caribbean Chat – If you love the Caribbean then share here. Chat and answer other people's questions. Here is where you are the knowledge base – CLICK HERE TO SHARE & CHAT